Our Team of Hospital Planners and Medical Equipment Consultants
Creating the right environment for patient care isn't easy, but you can get the job done right when you have our experts behind you. Anchor Planning brings together leading professionals in their fields, equipping clients with the razor instinct and active support they need to deliver the best results on every project. With our hospital planners and medical equipment consultants guiding your choices, you have the confidence of a proven approach and somewhere to turn for help when challenges arise.
We take the time to understand your unique position and provide insight that helps you stay at the forefront of your community's care. Whether you're developing an inventory or trying to coordinate installations, you can count on us to provide the clear advice and effective management necessary to make the most of your budget. That way, you can focus on delivering the best experience while your medical equipment consultant keeps you prepared for the task.
Commitment without Compromise
While our team is diverse, we all share one common principle: that healthcare providers deserve the best support possible when it comes to saving and improving lives. With our medical equipment consulting and other services, we lay the foundation for robust systems of care in the communities that we serve. Learn more or join our team by reaching out to us today.
Heather Oberg
Heather has over 16 years of dedicated HEALTHCARE industry experience in equipment planning and transition management. She has experience with all healthcare modalities and has a vast understanding of hospital operations. Her project experience includes acute care, non-acute care, occupied healthcare, expansions, renovations, greenfield hospitals, medical office buildings and cancer centers. As a key member of each project, she takes personal responsibility for the quality of the project from the initial design to the final occupancy. Founding Anchor Planning, Heather's vision for the company is to ensure complete collaboration, clear communication and a dedicated customer service experience by filling the gaps when needed and working with every client to ensure satisfaction in our delivery. Heather is passionate about healthcare, her clients and the industry and she takes great pride in delivering a detailed and complete product.
Tyler Davis
Tyler has over 21 years of experience in CONSTRUCTION, managing a wide variety of projects in occupied healthcare, new hospital expansions, medical office buildings, office, retail, multi-use residential, light industrial, and heavy civil. Co-Founding Anchor Planning, Tyler's vision is to support the team in filling the gaps in the typical project lifecycle. As an experienced owners' representative and construction manager, he is keenly aware of the process challenges related to medical equipment and facility activation often taking personal responsibility to fill these. His experience in construction types and code knowledge make him a perfect partner for Anchor Planning and will help extend our depth of services. Tyler maintains a strong relationship with licensing and regulatory compliance partners as well as specializing in ADA compliance.
Carrie Campos
Carrie has over 12 years of dedicated healthcare experience and has completed over 500 projects, which enables her to bring valuable experience and lessons learned to our clients. She provides the experience required to direct a successful project from conceptual budgeting to collaborating with architects, engineers, and contractors; from the initial planning to installation and turnover.
Using her background in DESIGN, Carrie utilizes different technology platforms to help the client visualize their spaces and bridge the gap between the client and design team. Carrie has a passion for the details and enjoys helping her clients customize their equipment needs for their new spaces.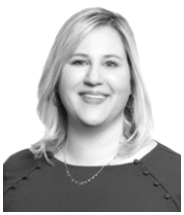 Monica Colosi
Monica has a master's degree in ARCHITECTURE and over 25 years of experience in Project Management and Medical Equipment Planning. She has extensive OSPHD experience both in the field and in the office. She has worked on numerous diverse projects such as hospitals, military & aerospace facilities and even historical European villages. Monica is a dedicated Project Manager and brings her energetic passion to every project she works on. With a proven expertise and commitment to the project goals, her hands-on experience in project management, design, creative thinking, coordination, schedule analysis, negotiating skills and construction management enables her to add value throughout the project planning and activation process. Monica has a reputation of representing her clients needs and fulfilling their budget, scope and schedule expectations.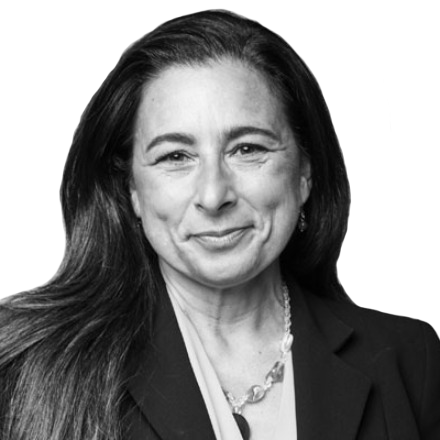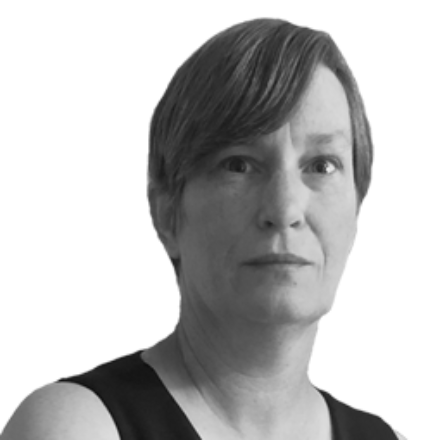 Brenda Taylor
Brenda is a retired Army Chief Warrant Officer Four (CW4) with over 24 years of BIOMEDICAL Equipment experience to include maintenance, equipment planning, procurement, acquisition and installation management. She has experience with all types of healthcare facilities and modalities while also understanding operations especially as it relates to the government healthcare sector. Brenda has vast project experience on the government IO&T side as well as the private sector which includes ambulatory care centers, hospital campuses, community hospitals, dental clinics, outpatient clinics, renovations, specialty clinics, veterinary clinics, research facilities and medical facilities. Brenda has global healthcare experience as she was stationed in Germany and Afghanistan during her army career. She has a deep and thorough knowledge of all aspects of medical equipment and transition as she has a proven track record of meeting the needs of clients and project goals.
Dave Pfleeger
Dave has over 21 years of strategic healthcare and TECHNOLOGY consulting experience in transition planning, patient safety, operational efficiency and enhancing the customer experience. His project experience includes large hospital systems across the US and Canada. Dave is a former member of the Board of Directors for the ACHE and GCHEG groups providing industry knowledge to the boards. Prior to his career in Healthcare, Dave was a Garrison Commander for the US ARMY for 22 years where he gained a tremendous amount of operational and logistic skills which prepared him well for complex healthcare projects. He also helps clients with technology implementation, change management, contract negotiation and schedule management.
Lori Acorn
Lori has over 19 years of NURSING experience in the clinical care setting. She has experience delivering care in Surgery, Labor & Delivery, Pre-Op, PACU & Post-Op, Endoscopy, Med-Surg, Oncology, Emergency Department, Orthopedics, Neurology and Cardiac units. During her many years as a float nurse, she gained exposure to all clinical departments enabling her with a wealth of different clinical operations and workflow knowledge. Her diverse background has shaped her into a subject matter expert in the field of case management as she has acted as a consultant completing assessments, medical record review and collaboration with treating physicians for care planning. Lori looks at our projects through a clinical lens adding value to our design and transition planning.
Ann Parker
Ann has over 27 years of experience in PROJECT MANAGEMENT, in occupied healthcare, medical office buildings, higher education, retail and light industrial. During her career, she has worked as Director of Construction Management, Facilities and Operations, Sr. Project Manager for a healthcare transition management and equipment planning firm, Project Manager for a commercial real estate firm, as well as successfully owning and operating her own construction management and consulting business for over
ten years. Her qualifications as a PMP and expertise in project management, equipment and transition planning, space planning and interior design, procurement, strategic planning, developing and
managing strong project teams, and focusing closely on budget, schedule control, and
maintaining excellent communication is a huge asset to her clients.