Individual Service

Offerin

gs:


Asset Inventory & Assessment

Equipment Planning

Procurement Ma



nagement

Equipment Coordination

IO&T Planning & Coordination

Clinical Operation Consulting

Transition Planning & Management

Facility Readiness & Activation

Move Management

Patient Relocation

Pharmacy & Lab Relocations

Post Occupancy Support
About Our Medical Equipment Planning Services

Anchor Planning is a women-owned enterprise specializing in providing medical equipment planning services to clients throughout North America. Whether you are outfitting an existing facility with updated equipment or looking to build a new facility, we have the solutions the will fit your needs.
Our company is made up of a small and agile team of equipment planners and transition managers with extensive experience in the private and government sector of healthcare. We have east and west coast office locations, allowing us to support clients and their needs across the country. Our clients typically include Healthcare systems architects, engineers, project managers, equipment vendors, and general contractors.


Client-Focused Solutions
At our company, we understand that each healthcare planning project requires a unique and specific plan to achieve success. We begin every project by understanding our client's goals and expectations in order to appropriately select our tools, develop our strategy, and determine the best method of integrating our services into the project environment. Our goal is to provide custom, detailed services to our clients while continuing to support the project requirements to the very end. Contact us to learn more about the healthcare planning services we have to offer or to discuss your healthcare equipment project with our team.
Goal-Oriented:

We promise to deliver our product on time and on budget while working to reduce risks.

Sole Source:

Our suite of equipment and transition services can be tailored to your project or organizational needs.

Accountability:

Our collaborative and holistic approach helps to eliminate gaps and change orders.

Scalability:

Our tools, strategies, and processes apply to all project types and sizes.



Focus:

Our 1:1

approach used in our service delivery minimizes disruption to staff, patients, and families.

Evidence-Based:

We leverage our experience, knowledge, and proven processes to the benefit of our clients.

Expertise:

Our vast project experience allows us to leverage our knowledge on each project.

Trusted Advisor:

We pride ourselves on our continued customer service throughout the project and beyond.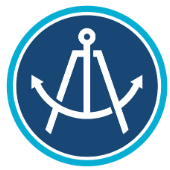 Anchor Planning is Proud to Sponsor
Women in Healthcare - North Carolina Chapter
NC WIH promotes the professional development of Women in the Healthcare industry through networking, education, and mentorship.